The Most Produced Playwright in America
November 12, 2013 § Leave a Comment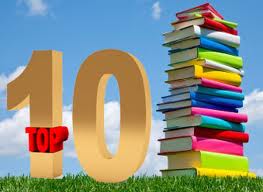 Every season, Theatre Communications Group (TCG) – the organization of America's not-for-profit theatres – puts out a list of the 10 most produced plays by its nearly 500 members. (Because they recognize ties, it is often more like the Top 15…) Although it covers only a segment of the American Theatre scene, (because it does not include for-profit, academic, or amateur theatres) its annual list is a quick way to get the pulse of what plays and playwrights are currently hot. That is a very useful list for performers thinking about where to put their time and energy familiarizing themselves with scripts, with names to watch, and with sources for audition material.
Recently, TCG put out their list for the season now underway, topped by David Ives' Venus in Fur which has an impressive 22 productions scheduled across the nation this year. The breadth of representation drops off rather quickly, however. Five titles tied for tenth place, a spot that just seven productions would earn.
For the last season for which complete records are available (2012-13), a mere 17 productions was enough to earn the top spot for David Lindsay-Abaire's Good People, with Bruce Norris' Clybourne Park a close second with 15 productions.
What is not immediately obvious, however, is that TCG makes two exclusions to their counts: They do not include holiday shows, like the ubiquitous Christmas Carol and the current small budget alternative, The Santaland Diaries, both of which would have shot to the top of the list.
More surprisingly, they do not list plays by Shakespeare. Yet every year Shakespeare plays would rank quite high on the list if they did. In the 2012 season, according to a title search using TCG's data, 11 productions of Hamlet and A Midsummer Night's Dream each would have placed them in a tie for sixth place with John Logan's Red. With 10 productions, Romeo and Juliet would be in a tie for seventh place. 8 productions each of Measure for Measure, Twelfth Night, and Henry V would have placed all of these on the top ten list, with Much Ado About Nothing and The Tempest both finishing only one place out of the running.
Although it is not immediately apparent, Shakespeare had eight plays on the "top eleven" list last year, while no other playwright appears even twice. All told, according to a quick search of the TCG website, Shakespeare received a total of 127 productions last year. The year before, he received 153. The year before that 148.
My purpose is not to quarrel with TCG's exclusions. They are open about their methodology, and their support of new American work.
When students ask me, however, about where to spend their time and energy, I am always quick to remind them the most produced playwright in America – who, by the way,  has occupied this position for every single year of the last hundred years – is William Shakespeare.