October 13, 2013 § Leave a Comment
During the early part of the 17th Century, while Shakespeare and his contemporaries were active in London, an equally vital theatrical period, the Siglo del Oro, filled the stages of Spain. Despite the sweep and power of the plays, they are criminally neglected in the contemporary repertoire. It is difficult to find an opportunity to see one.
If you are anywhere near the San Francisco area don't miss the chance, therefore, to see the A.C.T. Master of Fine Arts program's production of Sueño, translated and adapted by José Rivera from the great Pedro Calderón de la Barca's La vida es sueño (Life is a Dream.) You will quickly see what all the fuss is about.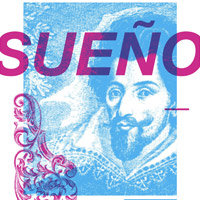 Calderón's philosophical drama tells the story of a crown prince, Segismundo, secretly imprisoned in isolation from birth because of the prophecy that he would bring disaster to his country. When his remorseful father decides Segismundo should be given a single day to prove the prophecy wrong, he is drugged and brought to the palace. The twenty-five-year-old Segismundo awakes to find himself a king. He reacts with violent anger about the lifetime of deprivation and humiliation he has unjustly suffered, and he loses control. After injuring a palace servant and attempting to rape the first woman he has ever seen, he is again drugged and returned to his prison where he is told it was all a dream.
His people now realize his plight, however, and a rebel army storms his prison and releases him. Segismundo is unsure whether this is a dream or reality, but he resolves to act as if every fortunate occurrence in experience might be a dream gift from which he might awaken (and lose) at any moment. The rebellion secures his throne and he becomes a benevolent ruler – or maybe just has a very good dream…
Puerto Rican playwright José Rivera's (The Motorcycle Diaries, Marisol) adaptation sharpens the plot slightly, and brings a contemporary wit and sensibility to the dialogue.
As befits a training exercise, the production values at A.C.T. are minimal and many of the actors are being pushed to the limits of their current abilities. What a great choice this is for actor training, however, as the Shakespearean scope brings out their best. The philosophic complexity which questions notions of privilege, and allegorically explores the possibility that God does not exist, makes them learn to structure rhetorical arguments in intellectually and emotionally communicative ways.
And that they do! In particular, Ryan Williams French is a moving Segismundo and Philip Estrera as the old counselor, Clotaldo, who teaches the prince humanism is outstanding. Dominique Salerno brings enormous joy and humor to her cross-gendered performance as the clownish old servant, Clarin.
This production is surprisingly concrete, lacking some of the dreamy vibe for which Rivera is especially known. (If you ever get the chance, catch his References to Salvador Dali Make Me Hot for the best example.) The trade-off is that Director Domenique Lozano focuses her production around the very timely question of what constitutes honor, and honorable behavior. Perhaps that is especially appropriate. As I write, we are entering week three of a most dishonorable shutdown of the Federal Government, which certainly feels less like a bad dream than a very solid reality. For anyone who loves classical drama, this is an opportunity that must not be missed.
October 10, 2013 § Leave a Comment
It is one thing to believe that the genius of Shakespeare's plays lies in their universality, and quite another to put that belief into practice. CalShakes' current offering of The Winter's Tale has the courage to do the latter, and the results are stunning.
Patricia McGregor's production is cast entirely with actors-of-color, and not in that allegedly "colorblind" way that whitewashes their experience, but in a manner that invites serious consideration of the stories that diverse communities tell about their particular histories. By particularizing the story, she paradoxically enlarges it.
The Play
A Winter's Tale is one of the last, perhaps the very last, complete play Shakespeare wrote. The plot is straightforward: King Leontes goes (literally) mad with jealousy, and publicly accuses his wife, Herminone, of adultery with his best friend – a visiting king, Polixenes, who barely escapes the country with his life. Leontes imprisons and then publicly tries the pregnant queen – whose only defender is a powerless waiting woman, Paulina. In prison, Hermione gives birth to a daughter, whom Leontes immediately sentences to death by being abandoned in the wilderness. Paulina reports that the combined strain of childbirth and the humiliation of the show trial has killed Hermione. Within minutes, the queen's innocence is definitively established. The suddenly remorseful King goes into seclusion and mourning, keeping Paulina near him as both scourge and spiritual counselor.
Sixteen years later, and in his own country, the son of Polixines has fallen in love with a country girl. Knowing that his father would never agree to his marriage to someone of such different social class, he attempts to hide his courtship, but when discovered flees with his intended bride to Leontes' kingdom, seeking asylum.
The play ends with a series of reunions as the country girl is revealed to be the daughter Leontes had ordered abandoned years before, paving the way for the reconciliation of the two kings in the union of their children. Stunningly, and seemingly miraculously, the terrible wrong perpetrated against Queen Hermione is also righted, allowing Leontes to find peace and forgiveness.
Dignity and Mythmaking
The center of this production is the simply astonishing Margo Hall in the role of Paulina. Reminding us boldly that even when most disempowered African-American women have a history of retaining their dignity, and courageously speaking truth to power in circumstances of personal peril, she makes new sense of the most difficult character in the play. Most productions never adequately explain why Hermione's staunch defender would dedicate her life to serving the man who destroyed the innocent queen, instead of going all-Hamlet on him with a revenge plot. This Paulina is the only thing holding a crumbling community together, and that she chooses to heal it is an heroic choice rooted in the very specific circumstances of disenfranchisement. To Paulina, the culture is more important than any individual agenda.
Like all members of this cast, Hall plays multiple roles. Her charming take on the son of the family into which the lost daughter, Perdita, is adopted affirms that her performative approach to telling this "hoary, old story" is to render the characters as types. Playing a pre-adolescent male kid who is all bravado and street smarts, without the stature to justify it, she finds essences without weighing them down with irrelevant psychological detail. Far from being shallow, however, these characters are definitive. They are not stereotypes, but archetypes.
A Woman's Play
Led by a pair of sisters, Patricia and Paloma McGregor as stage and movement directors, respectively, this is very much a female-focused production. As brilliant as Hall is, she is evenly matched by Omoze Idehenre as the wronged queen Hermione, (later doing a great doubling as the empty-headed, giggly Mopsa.) Her Hermione begins, not as a typical, stiff British-style monarch, but as an effusive earth-mother. It is a gasp inducing moment, then, when she is led on in chains to her trial in an orange jumpsuit. The contemporary appearance is terrifying both in its perp-walk familiarity and its extraordinary contrast to her previous silhouette. She appeared dazed and on the verge death. Awakened to defend herself, however, she spoke with the enormous power and unflinching courage we associate with Oprah rising to the occasion.
Tristan Cunningham, as the daughter Perdita, supplied the same level of energy, although a quite different kind of intensity, for the second half of the play that Idehenre brought to the first. She was charming, but far from a fairy-tale princess waiting for her glass slipper. I've never seen an interpretation of Perdita so convincingly honest as Cunningham's when she told her boyfriend, Florizel, that their love cannot work. He needs to go back to the court and accede to his father's wishes. Nothing suggested she believed Florizel could, or would, deliver on his promises. It was not personal, just world-weary.
Male-Bonding and Pride
That the story ultimately centers on the women as figures of redemption, healing and hope, does not mean that the men in the cast were not also delivering terrific performances. L. Peter Callender as Leontes was believable in his jealousy, frightening in his insanity and heart-rending in his repentance. He, too, was drawing of archetypes of prideful men whose promise is undone by making fast, stupid and seemingly irredeemable mistakes. Aldo Billingslea as the object of his jealousy, King Polixenes, made believable the intense male-bonding between the life-long friends, and therefore the devastation he experienced when betrayed. In the second act when he moves to the position of antagonist to his own son's happiness we can easily understand from where his suspicion and distrust comes.
Tyee Tilghman embodied the least likely doubling I have ever seen, as Prince Florizel in the second act, after having played the older courtier Camillo in the first act. Both characters were finely rendered and nuanced, but it was watching his versatility that was the real pleasure. Christopher Michael Rivera rounded out the cast as the charismatic conman Autolycus, doubling as the self-sacrificing Antigonus – the guy that famously "exits chased by a bear."
 The Power of Performance
This is not a production without flaws. It opened with an inserted, and unnecessary, framing device in which the cast is situated as a troupe of traveling carnival personnel. The bit seemed such a direct quotation of Pippin that one expected the cast to break into a chorus of "Magic To Do." When it interrupted the show, not once but twice, with cringe-inducing anachronistic dialogue and bogus audience interaction -for no good reason, mind you – it became irritating. Presumably, we were being given some rationale to believe in them as story-tellers. The performances in the play proper were so outstanding, however, that no other explanations were required. We got the conventions that allowed cast members to play multiple roles and for the story to hover – largely due to Katherine Nowacki's wittily eclectic costumes – in an uncertain time period. (Earlier in the summer the company produced a sleek, minimalist Romeo and Juliet with a seven-person cast which definitively proved with great acting, no frames are required.)
The play was also set against quite attractive, but oddly useless, scenery. Michael Locher created a prominent 50's Airstream trailer to ground the framing device, which later opened to reveal a dazzling interior, but in reality it was little more than a prop table. Even stranger, the stage was dominated by a huge, rolling two-story palace unit with a built-in spiral staircase. It seemed incredibly promising, but was never employed beyond use as a treehouse/hideaway for the minor character Mamillius.
A Winter's Tale is not among the Shakespearean favorites, largely because its folklorish qualities can seem so culturally specific and archaic that it fails to remain relevant. CalShakes gets to the heart of folklore – keeping and cherishing cultural memory – by daring to remind us this is not just a story about some misty European heritage. It has enormous humanity, but only by seeing it in the unfamiliar guise of a tale told about all-too-recent history, (or maybe contemporary urban life), are we reminded from what pressures such grace emerges.
October 8, 2013 § Leave a Comment
With the release of Jos Whedon's MUCH ADO on DVD, I thought I might repost the link to my original review praising this enjoyable update.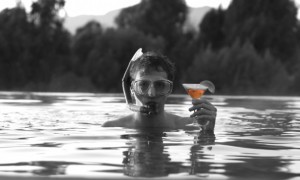 Off to get my very own copy!